Welcome to the Michael Rizzo Chessman movie reviews website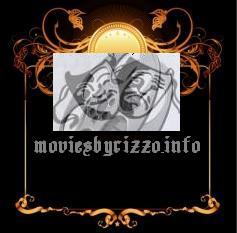 This site is intended for the following purposes:
Consumer advocacy and critical reviews of major works in the areas of
Film, art and theatre. Content of interest includes discontinued or rare
footage and foreign film and domestic agenda items. Sensibly sized free
movie download options for the betterment of culture and human welfare
on the planet with which we remain critically concerned at this point in our
history - looking towards a better future as the outcome of our efforts in the
main such as what we have here for you to read and experience.
We ask for donations only if you can afford to give to our cause, and suggest
you offer the cheap five euros to mega.nz who provide storage facilities
on the net at such extremely reasonable cost for those wishing unlimited
high speed downloads for all content at their site from various posters
for terms of even just a month at a time - whenever you need.
Site is intended to edify with the hope of a better secure outcome for our future
as a race (human) that has its best foot forward in this respect. (Our efforts
to disseminate needed material in aid of our humanistic agenda driven by a
conscience which appears uniquely responsive at this crucial time in our
history is more fully explained at our downloads sites listing
link shown at bottom of the page)

Movie Reviews
Note: for adult content material reviews visit our site
additionally here: http://www.michaelrizzoxxx.com

British TV Series programming is displayed
on this link here: British TV review and comments

(Documentaries Reviews listed at page bottom)




Look for free download options including instant HDrip versions we will post for
you at mega.nz file hosting service for instant download - or higher sized movie
file versions available on the net at torrent sites we post at for you to download
from including 1337x.to thepiratebay.org and several other such sites on the net.
You will find subtitles posted for you here and at sites we regularly post at on
the net including subscene.com and opensubtitles.org

Free software to make or edit subtitles files is available for free download
at nikse.dk (Denmark) (donation supported)

Mirror sites are welcome to host the movies we make available here -
please indicate moviesbyrizzo (www.moviesbyrizzo.info) as the source site
We are after all involved in a good cause of improving our world through the
explanation we give here for the phenomenons depicted and the suggestions
we make for men of conscience to choose to put the best foot forward. It is
therefore in support of humanism (a christianly spirit in other words) that we
do what we must and see it through no matter the cost to our larger communities
on the planet in which we live - who must bear all costs ultimately to make for
our improved vision to come about instead of where we have been heading for all
too ong no - quite obviously we submit with care. Michael Rizzo Chessman
Humanist crusader www.eurohumanist.org


12 Angry men (Henry Fonda) based on the play



12 Angry men (Russian version) based "loosely" on the American original



7 Days in Entebbe (Movie about a most daring Israeli raid to free hostages)
A Clockwork orange (1971) - (Stanley Kubrick)



A Cry in the day (1988) Australia (Meryl Streep, Sam Neill)

A Dry white season (1989) - (Donald Sutherland)



A Dolls House (1973) Henrik Ibsen - (Norwegian rendition)



A Dolls House (1973) Henrik Ibsen - (Anthony Hopkins rendition)

A Dolls House (1973) Henrik Ibsen - (Jane Fonda rendition)



A Dolls House (1973) Fassbinder (Director) - "Nora Helmer" (German rendition)



A Man for all Seasons (1966) Paul Scofield

A passage to India (1984) (Mr. David Lean, Director)

A Separation (Iran - 2011) (Stars Leila Hatami) ( Mr. Asghar Farhadi Director)



A woman in Berlin (2008) Ms. Nina Hoss



Absence of Malice (Mr Paul Newman, Ms Sally Field)

Alone in Berlin (Emma Thompson)
Along for the ride (2000) with Ms. Melanie Griffith

Argo (2012) (Iran Hostage drama - movie depiction with prefacing remarks)

Babettes feast (Denmark - 1987)



Barbara (2012) (Germany) Starring Nina Hoss (a Chistian Petzold Film)

Basmati Blues (2017) with Donald Sutherland and Brie Larson

Breaker Morant (1980) Directed by Bruce Beresford

Beau-père (1981) Bertrand Blier
Being there (1979) Peter Sellers

Beirut (2018) (from the creators of the popular "Jason Bourne" Series)

Biutiful (2010) (Spain) (Javier Bardem)

Body Heat (1981) William Hurt, Kathleen Turner

Braveheart (1995) Mel Gibson

Caligula (1979) Malcom McDowell

Carlito's Way (1993) Mr. Al Pacino Ms. Penelope Ann Miller

Carrington (1995) Ms. Emma Thompson



Changing Times (2004) (Les temps qui changent)

Crimson Tide (1984) Gene Hackman Denzel Washington



Cruising (1980) Mr. Al Pacino, Mr. Paul Sorvino

Das Boot (1981) Directed by Wolfgang Petersen

Death of a Salesman (1985) Dustin Hoffman

Deathtrap (1982) Michael Caine Ms. Dyan Cannon

Detroit (2017)



Dons Party Directed by Mr. Bruce Beresford

Donnie Brasco (1997) Mr. Al Pacino Stars

Dormant Beauty (2012) (Italy) Isabelle Huppert



Downfall (Der Untergang) Germany, 2004

Downton Abbey (2019) (movie version)

East West 101 (Australian Crime Series - Multiculturalism centered script)

El Norte (1983) (A look at illegal immigration from the South)
Evelyn (2002) Pierce Brosnan

Evil (Ondskan) (2003) (Sweden) Best movie Oscars nominated



Fading Gigolo (2013) John Turturro

Far from Heaven (2002) Ms. Julianne Moore

For my Father (Israel 2008) Ms. Hili Yalon - a kanopy.com "staff pick"

Fiddler on the roof (1971) Norman Jewison

Frankie and Johnny (1991) Al Pacino Michelle Pfeiffer

Gallipoli (1981) Directed by Mr. Peter Weir

Gandhi (1982) Directed by Sir Richard Attenborough

Geboren (Born) in Absurdistan (Austria 1999)

Germany Pale Mother (1982)

Girl on a Bicycle (German-Italian romantic couple story) (2013)



GlenGarry Glen Ross (1992) Al Pacino - Pullizter Prize winner!

Good evening Ms. Wallenberg (1990) Sweden



Goodfellas (1990) Stars Mr. Robert De Niro with Martin Scorsese as Director



Gosford Park (2001)

Grease (1978) Ms. Olivia Newton John Mr. John Travolta



Heat (1995) Al Pacino Robert De Niro

Habemus Papam "We have a Pope" (2011) Ms. Margherita Buy

Herzsprung (Germany 1992) - a kanopy.com "staff pick"

Imagining Argentina (2003) Emma Thompson, Antonio Banderas

Indignation (2016) USA

Inherit the wind (1960) Spencer Tracy Ms. Donna Anderson



Jerichow (2008) Germany!

Judgment at Nuremberg (1961)



Kavanagh QC (1995-2001) Television Series with Sir John Thaw
Kadosh (Israel 1992) Directed by Amos Gitai



King of Devil's Island (2010) (Norway) Stellan Skarsgård

La Cage aux folles (1978) English subtitles

La Stazione (The Station) Sergio Rubini Director



Lady Chatterley's Lover (1981) Based on novel by D.H. Lawrence

Last Chance Harvey (2008) Emma Thompson Dustin Hoffman

Lawrence of Arabia (1962) Mr. Peter O'Toole

Le Survenant (Written by Erik Canuel)

Le Passe (The Past) (2013 - French with subtitles) - another kanopy.com "staff pick"

Life is beautiful (La vita e bella) (1997) Roberto Benigni



Little Children (2006) Starring Ms. Kate Winslet (10mostbeautifulwomen.com)

Lolita (Ms. Melanie Griffith Ms. Domenique Swain) Jeremy Irons

Mansfield Park (1999) Jane Austen (features Ms. Lindsay Duncan)

Mary Poppins (1964) Ms. Julie Andrews Dick Van Dyke

Mikey and Nicky (1976) Peter Falk with John Cassavettes

Mindenki (aka "Sing") Oscar winner from Hungary (2016 Short film - kanopy.com)

Mississippi Burning (1988) Mr. Gene Hackman

Mother of Mine (Sweden/Finland) (2005) (a greatest staff pick at kanopy.com)



Murder on the Orient Express (2010 - Made for TV version)

My dinner with Andre (1981)



My father, my Lord (Israel 2007)



Nineteen Eighty-Four (Orwell) (1984) Mr. Richard Burton

Nowhere in Africa (Germany) (2001) Academy award Winner - Best Picture

Of Gods and Men (2010) France



One fine day (1996) Michelle Pfeiffer George Clooney

Oxen (The Ox - Sweden, 1991 Sven Nykvist)

Pacific Heights (1990) Ms. Melanie Griffith 10mostbeautifulwomen.com

Polish Wedding (1998) Claine Danes, Gabriel Byrne

Pride and Prejudice (Jane Austen -1995) Ms. Jennifer Ehle - Colin Firth

Reds (Directed by Warren Beatty, also with Diane Keaton)

Righteous Kill (Mr. Al Pacino Mr. Robert De Niro Ms. Trilby Glover)

Rob Roy (1995) Ms. Jessica Lange

Rope (1948) Alfred Hitchcock (Jimmy Stewart)

Route Irish (2010) (loveliest Ms. Andrea Low, Mr. Mark Womack)

Sami Blood (2016) Sweden subtitles

Saturday Night Fever (1977) John Travolta Ms. Karen Lynn Gorney

Scenes from a marriage (1973 TV Series/ 1974 movie) Stars Ms. Liv Ullmann

Scarface (1983) Mr. Al Pacino Ms. Michelle Pfeiffer

Serpico (1973) Mr. Al Pacino

Sense and sensibility (1995) Ms. Emma Thompson, Mr. Hugh Grant
Sleuth (1973) Michael Caine Sir Lawrence Olivier

Song for a Raggy Boy (Ireland Film Board)



SS-GB (BBC Televsion Series based on German occupied Britain) (2018)

Stander (2003) South African apartheid era setting

Spielzeugland (Toyland) (Oscar winner from Germany) (2007 - kanopy.com pick)
Tall Guy (1989) Emma Thompson, Jeff Goldblum

The accidental tourist (1988) Mr. William Hurt, Ms. Kathleen Turner
The Apple (Iran) Samira Makhmalbaf Director

The Band's visit (2007) A joint Israeli-Egyptian movie production

The Black book (2006) Holland (The Netherlands)
The Black Windmill (1974) Michael Caine with Ms Delphine Seyrig
The Day of the Jackal (1973) written by Fredrick Forsyth

The Dinner (I nostri ragazzi - Italy 2016) - another kanopy.com "staff pick" discovery

The Fabulous Baker Boys (1989) Ms. Michelle Pfeiffers (1989) Ms. Michelle Pfeiffer

The Four feathers (2002)

The Godfather Trilogy Mr. Al Pacino Ms. Diane Keaton



The Good Wife (Australia, 1987) Rachel Ward, Bryan Brown Sam Neill

The House of games (1987) Lindsay Crouse, Joe Mantegna

The Insult (Arabic with subtitles) (2017) (Oscar Nominee for best foreign Picture)



The Irishman (2019) Robert De Niro - Al Pacino
The Last days of Disco (1998) Chloe Sevigny Kate Beckinsale

The Last King of Scotland (2006) Ms. Gillian Anderson
The Long good friday (1979) Bob Hoskins, Helen Mirren

The Planet of the apes (1968)

The Pianist (2002) Roman Polanski Director



The Pope of Greenwich village (1984) Mickey Rourke, Daryl Hannah

The Red Violin (1998) (Greta Scacchi)

The Remains of the Day - Emma Thompson Anthony Hopkins

The Return of Martin Guerre (1982) Gerard Depardieu, Nathalie Baye

The Russia House (1990) Michelle Pfeiffer Sean Connery
The Salesman (Forushande) Iran, (2016) Best foreign movie - Oscar winner
The Sound of Music (1965) Julie Andrews

The Sting (1973) Robert Redford, Paul Newman
The Untouchables (1987) Sean Connery Kevin Costner
The Verdict (1982) Mr. Paul Newman

The White Massai (2005) Germany

The White Ribbon (2009) Germany

Tin Men (1987) Richard Dreyfuss, Danny DeVito

Trading places (1983) Dan Ackroyd Eddie Murphy



Vicky Cristina Barcelona (2008)

Victor Victoria (Ms. Julie Andrews, Robert Preston)



Waiting for God (British Television Series - BBC)

Wall Street (1987) Michael Douglas Daryl Hannah

Water (India - 2005) telefim-canada

When a man loves a woman (Ms. Meg Ryan, Andy Garcia)

White Material (2009) Ms. Isabelle Huppert

White Mischief (1988) Ms. Greta Scacchi, Charles Dance

Witness (1985) Harrison Ford, Kelly McGillis

Witness for the prosecution (1957) Marlene Dietrich



American Television Series

All in the family (Archie Bunker Blockbuster TV Series) Starring Mr. Carroll O'Connor
Cheers (with dear Ms. Shelly Long and featuring Ted Dance equally)
MASH (with dear Mr. Alan Alda - of greatest Italian sanity too ultimately!)
The Big Bang Theory (with dear Ms. Kaley Cuoco)
The Waltons (1971-) USA TV Series Mr. Ralph Waite, Ms. "Michelle" Learned
Three's Company (with John Ritter, Suzanne Somers Joyce DeWitt and dearest Ms. Priscilla Barnes
Who's the Boss (Mr. Tony Danza with dear Ms. Judith Light - wow!)


Continental Euro Television Series

Borgen (2015 Denmark Television Series)
Wallander (Television Series 2005-2006) (Sweden)





British Television Series (BBC/PBS Masterpiece theater/ITV/Granada/London Weekend Television - LWT)

Agatha Christie's (Hercule) Poirot BBC TV Series (Starring David Suchet)
Fawlty Towers (John Cleese dear Ms. Connie Booth and all)
Inspector Morse
Maigret (with dear Mr. Michael Gambon)
Kavanagh QC
Keeping up appearances
Rumpole (Leo McKearn)
The jewel in the crown (PBS) (Mr. Charles Dance)
The Worricker Trilogy (Michael Gambon appears)
To the ends of the earth BBC Series - Australia (Sam Neill)
Upstairs Downstairs (1971-1975 London Weekend Television Production)
Waiting for God
Yes Minister and Yes Prime Minister





Documentaries (Many if not all are available on youtube and kanopy.com
along with "The Public Broadcast System" Network in the USA - PBS mainly
Download purchases from content producers are available from amazon.com -
must be US resident or Apple itunes, and the PBS or all amazon sites for DVDs/HD/Bluray)
It has to be said that while Apple has recently announced great promotion pricing on
some available video content through their itunes software download facility at reasonable
enough cost we figure certainly, they are at the moment seeming insistent on this crazed notion
that content you've even paid them for to download can only be viewed using their less than
perfect video player software facility on a computer rather than using your own player
software such as MPC-HC (free - just download on the net) or view on your own TV screen
for crissakes using a DRM converter (which removes this artificial and consumer oppressing
tactic by Apple mainly, in this respect) These DRM converters seem to come and go, however
you will I believe in the meantime find at least one such converter for free from many download sites
on the net - they include noteburner, iskysoft (best value if purchasing as they offer great
multipurpose video conversion utilities and more) , tuneskit (nice features such as audio track
selector etc) and others - DVDFab has one thats apparently still imperfect however they do
nice work and hopefully will soon enough have theirs working with the right output file size
automatic selection etc - they are based in China and have the only competent bluray disc
backup copy software we have found thus far in our own markets here at this point. ta!

The industry has for too long been incompetent and draconian in making decisions for the
marketplace in general as to ehich video content to allow to make available for sale or rental
and in what quality and at what websites/online facilities, when they have no business doing so.
Great programs such as White Mischief (Greta Scacchi) have never been made available onto
the market in North America due to a bigoted mindset hell bent against the human spirit that
is showing as an alternative for us to applaud and support and foster and nurture and see thrive
and make come about as an altenative model for our communities here.

Programs such as (BBC) Upstairs downstairs (1971-1975) are still less than HD quality while
great offerings such as Kavanagh QC and Inspector Morse (John Thaw in both cases -
would you believe) are not available for HD purchase from Apple or amazon
at present as the studio bigshots making such decisions are simply an inane mindset seemingly
on a continual power trip of a bigoted nature "equally" with no apparent sanity or
certainly common sense (or perhaps just plain decency even!) enough to stop their incompetence in
this respect and simply put out the "stuff" so those interested can pay for crissakes - what's
"possessing" you guys eh! who the hell died and made you god in this regard?
It is arguably altogether public property in our domain in respect of legal arguments which
could be made - as cultural material of community investment and interest and in the furtherance
of a humanistic agenda in our own case - even having BBC programs such as Fawlty towers,
Yes Minister and all else that;s in the vaults right now - blow the safe open I say - and put the stuff
where it belongs - where it can be seen and edifiy too potentially for crissakes eh!


Free downloads for the purpose of criticism, discussion and generally in the
benefit of public education safety and enhancement of cultural offerings
in our midst available at various download sites on the net (moviesbyrizzo)

"EuroTrump" Documentary (also on itunes) on the Crusade of Mr. Geert Wilders - Leading Dutch MP

"Brand Irish" (201) Documentary on Ireland (also on itunes for cheap rent/purchase)

PBS (Frontline Documentary) Netanyahu at War (2016)

PBS (Frontline Documentary) Our Man In Tehran - Dutch written/Directed (2018)

PBS (Frontline Documentary) Syria - Behind the lines

PBS aired 2007 Documentary on Pakistan's Politics "Dinner with the President"

Among the Believers (2015 Documentary out of Pakistan)

Buying Sex" (2013) Documentary on the sex trade and possible Criminal sanctions to men involved

American Coup (2010 Documentary about the toppling by Western Powers of Irans then secular democracy)

Inch' Allah (inshallah - "God willing") (2012) TeleFilm, Canada

Conversation regarding Iraq war (posted at kanopy.com for on-line viewing)

The Occupation of the American Mind (Documentary on Israeli Lobbying efforts)

Professionally produced Documentary on the Psychiatric Industry

Mein Kampf - The Ascent of evil - Documentary on Hitler (kanopy.com)

Pornland - A documentary on the Porn Industry by British activist Gail Dines

South Africa - Beyond Apartheid - Staff picked Documentary at kanopy.com
I am not your Negro (Samuel Jackson narrated) 2016 Documentary - kanopy.com
Too Black to be French (2015) Documentary - kanopy.com staff pick
Mugabe and the White South Africans (PBS) kanopy.com offering
The Clintons - An American Odyssey - Documentary released onto DVD
The invasion of Europe by mass migration - by "Politically incorrect Europe"
"Defamation" A self made Documentary by an Israeli film-maker (2009)
Taxi (2015) (Tehran) Jafar Panahi - Documentary styled Movie offering
"Blacks and Jews" a 1997 PBS Documentary made available on kanopy.com
Between Fences - An Israeli made Documentary about the Black migrants situation
Incident at Restigouche (Instance of Police Brutality in Quebec territory)